Since its founding, Alfaro Romeo has placed an extraordinarily high standard on developing the highest quality body designs. 
 The Alpha Romeo uncompromising approach has attracted Italy's best designers, striving to create the ultimate luxury sports car, with a body that isn't afraid to show it. 
With various top design houses competing to develop the best Alfa Romeo body design, Alfa Romeo is placed as the icon which most heavily influences the high-end automotive industry.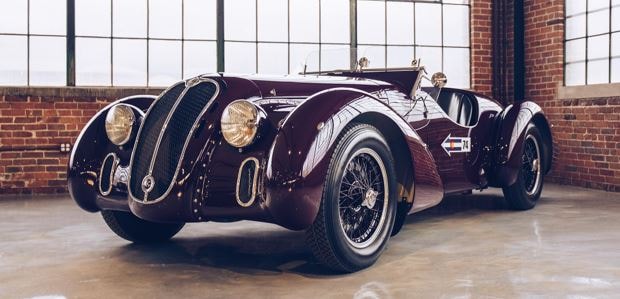 A leader in the idea of aerodynamics as early as the 1930s, by the 1960s, Alfa Romeo produced the 116-series Giulia, with a remarkably low drag coefficient, spawning a series of imitations and pioneering a new wave that moved past the previous bulky, inefficient designs that were commonplace. 
In the 1970s Alfa Romeo mastered the art of overcoming unsightly bumper requirements, meeting rising safety standards with bumpers that were seemingly seamlessly incorporated into the rest of the body construction without being an unsightly feature. Carmakers in Japan and Germany were fast adopters to this new method of design, incorporating it into their own and spawning many new car designs as a result. 
With the Alfa Romeo 164 in the 1980s, Alfa Romeo utilized groundbreaking computer animated design (CAD) techniques for the first time, in a big way. 
With the 164, the idea that CAD could operate with very little direct reliance on the human hand was put forth. Most manufacturers adopted techniques and ideas originating from the Alfa Romeo 164 into their own designs.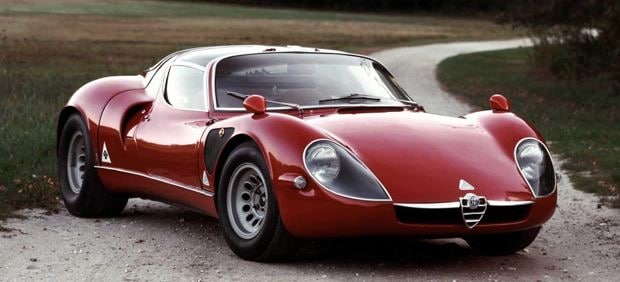 Dubbed the "pseudo coupe" in the 1990s, Alfa Romeo inspired generations of 4-door vehicles that looked like designs previously only seen on 2-door cars. Prominent front door flaps and "hidden" rear door flaps resulted in a very attractive 4-door vehicle that maintained unbroken lines all the way to the rear. This design is still highly popular, and widely seen today in many hatchbacks and similar coupe-style cars from various manufacturers. 
In the 2000s Alfa Romeo demonstrated that "concept car" ideas could be quickly implemented into drivable vehicles available to consumers, once again leading the way with revolutionary use of CAD technology.
Having mastered the art of fine design, Alfa Romeo is now moving on to new territory, adopting "economies of scale" and building multiple models on a single winning chassis. 
Alfa Romeo design has proven so influential that it has even crossed industries, recently inspiring a U.K. company to build an exclusive £4,000 guitar inspired by Alfa Romeo technology, design, and materials. 
When you drive an Alfa Romeo, you are without dispute, driving a work of art. It is essential to give great care and service to your Alfa Romeo to bring out its best. Our team of specialists is equipped to handle Alfa Romeo vehicles with the knowledge, tools, and premium components they were designed to be used with. 
If you are in need of receiving the best care and service possible for your Alfa Romeo on Long Island, or if you are looking for the right place to buy yours, call us at (516) 874-5517 or come in person to our Alfa Romeo dealership on Long Island at 928 Jericho Turnpike Westbury, NY 11590.